Dr. Therriault is a veterinarian and the Medical Director of Falls Road Animal Hospital.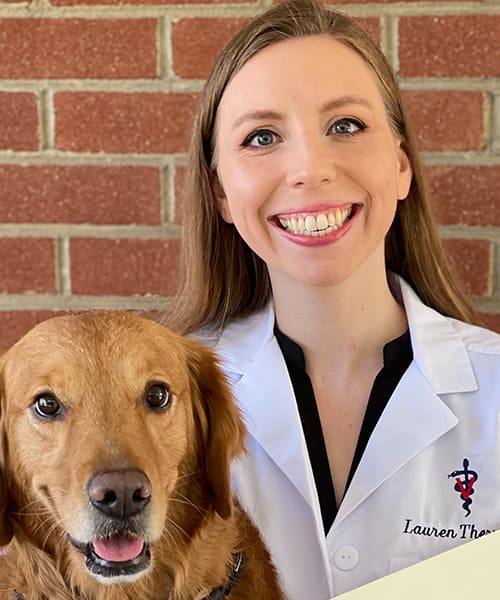 Dr. Therriault grew up on the southern shore of Connecticut. She graduated from St. Mary's College of Maryland with a Bachelors of Science. She then went on to complete her veterinary training at the University of Pennsylvania's School of Veterinary Medicine. Dr. Therriault is excited to be returning to Maryland and joining the Falls Road team. Her professional interests include medical genetics, oncology and surgery.

While living in Philly, Dr. Therriault adopted a goofy red Golden Retriever named Ellie. In her free time, Dr. Therriault enjoys taking Ellie for hikes, reading on the beach, and trying out new recipes. She is an avid tea drinker and plant collector.