Dr. Karen Burks is a veterinarian at Falls Road Animal Hospital in Baltimore.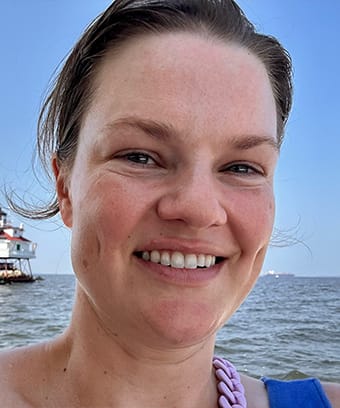 Dr. Karen Burks graduated vet school from Auburn University in 2008. She was the overnight/emergency doctor at Falls Road Animal Hospital until 2013, when she left to grow her family and pursue her passion for shelter animal medicine and surgery. In 2022, she returned to the FRAH family. Her special interests include emergency medicine, spay/neuter surgery, and client education.
In her off time, she spends time with her husband, three kids, two dogs, and KiKi the cat. She enjoys travel, coaching soccer, and the difficult but rewarding job of being a foster parent.