Dr. Lisa Baker is a veterinarian at Falls Road Animal Hospital in Baltimore.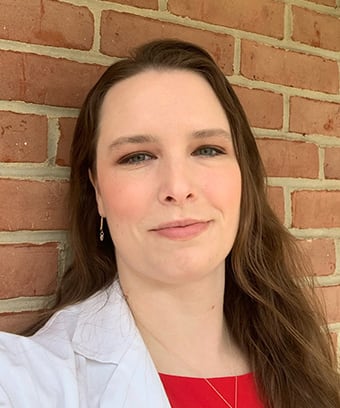 Dr. Lisa Baker grew up in Harford County Maryland. She decided at the age of four she was going to be a veterinarian. Dr. Baker graduated with honors from Salisbury State University (Now called Salisbury University) obtaining a bachelor of science degree. Then, she attended the Virginia Maryland College of Veterinary Medicine graduating in 2004.
She has experience in general practice, emergency medicine and mobile practice. Dr. Baker enjoys surgery, dentistry, emergency medicine and internal medicine. She has completed additional course work on surgical extractions, abdominal ultrasound and surgery.
She lives in Harford County with her husband, two boys and 3 dogs. Conner is a standard wirehaired dachshund. Cooper is a miniature dachshund and Toby is a Jack Russel/Chihuahua Mix.