Dr. Taylor Frey is a veterinarian at Falls Road Animal Hospital in Baltimore.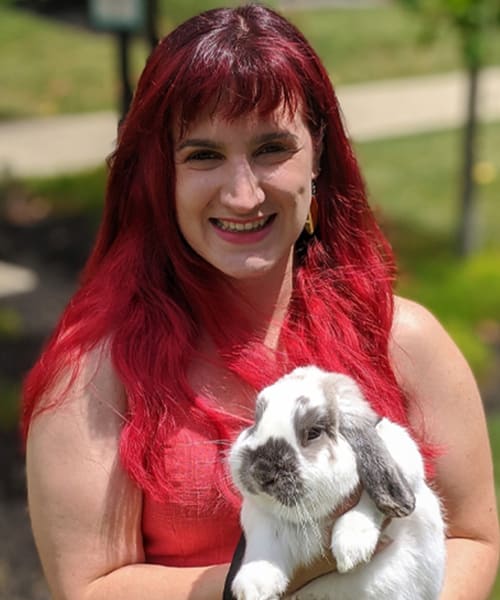 Dr. Taylor Frey grew up outside of Philadelphia Pennsylvania, but has spent the last eight years exploring other cities.
She graduated from The Ohio State (Go Buckeyes!) with a bachelor's degree in Zoology and then decided to try the southern way of life when she moved to Knoxville, Tennessee to attend the University of Tennessee for veterinary school. After graduating in May of 2019 she completed a small animal rotating internship at an emergency and specialty hospital in Nashville, Tennessee. Dr.
Frey has a strong passion for working with zoo and exotic animals as well as working abroad; she has spent time working in Guatemala, Belize and Malawi. However, she is very excited to be settling down back in the Northeast closer to her family. 
When she is not working Dr. Frey enjoys spending time outside, exploring the city, going for hikes or snowboarding. When the weather doesn't allow for those activities she spends her time relaxing inside doing jigsaw puzzles, reading books or watching movies and she is always surrounded by her pets which include Gus (Holland Lop), Nagini (Ball Python) and Nola (Catahoula leopard dog).