Dr. Jones is a veterinarian and the Medical Director of Falls Road Animal Hospital.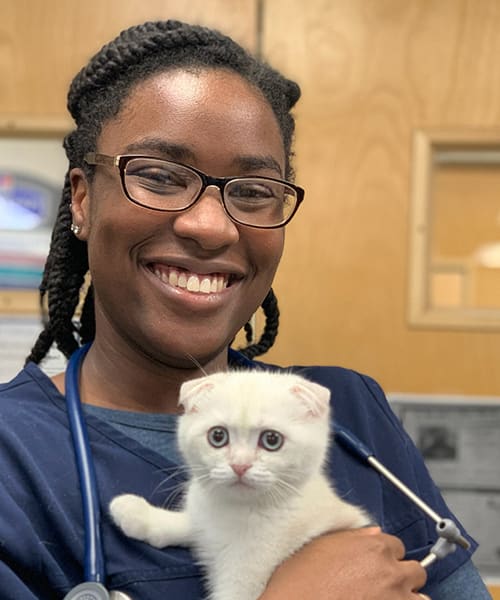 Dr. Jones was born and raised in East Windsor, NJ, and has always known she wanted to work in the medical field, and veterinary medicine has always called to her. She earned her Bachelor of Science in Animal Science from Michigan State University and then her veterinary degree from Kansas State University.

KSU is where she developed a love for emergency and exotic animal medicine. She was all too excited to come back to the east coast to practice, choosing Maryland to be close to family in NJ and North Carolina, and Falls Road Animal Hospital was the perfect place for fostering her two loves of medicine.

Outside of work, Dr. Jones enjoys hikes with her Great Dane, Cleo, reading at home with her other animals, a cat named Simba, and 2 guinea pigs named Marvin and Fitzgerald, as well as dancing when she can.

She is still learning the Baltimore area so any suggestions of places to eat and explore would be greatly appreciated!