Dr. Havemann is a veterinarian and the Medical Director of Falls Road Animal Hospital.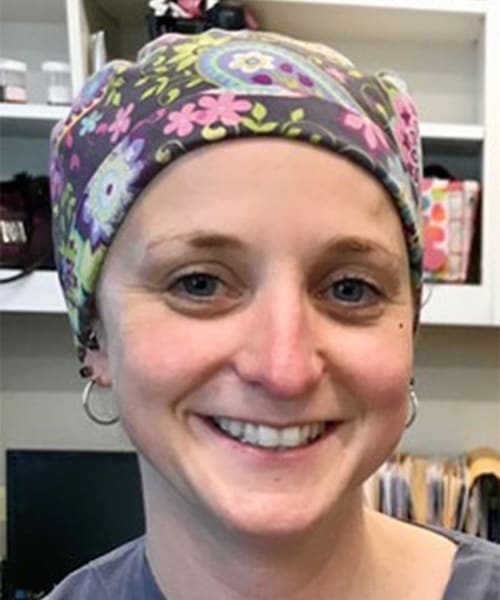 Dr. Casey Havemann received a Bachelor of Arts degree from Smith College in 2003. She then received her Doctor of Veterinary Medicine degree from The Ohio State University in 2010. Dr. Havemann completed a one-year small animal medicine and surgery internship followed by a one-year surgical specialty internship at Pittsburgh Veterinary Specialty and Emergency Center.
She continued following her passion for surgery through completion of a residency in small animal surgery at MedVet Medical and Cancer Center for Pets in Columbus, Ohio in 2016. Dr. Havemann stayed on with MedVet for another 5 years as a full time Associate Surgeon in both Cincinnati and Dayton, Ohio.
In 2021 Dr. Havemann and her family moved to Maryland to begin a new adventure. Through the purchase of Ambulatory Veterinary Surgery from retired surgeon. Dr. Havemann is very excited to continue to offer locum surgery services to the primary care veterinary hospitals of Maryland.
Dr. Havemann feels blessed to have chosen such an exhilarating field and to have the daily support of her loving wife, Kait. They have two hilarious twins, Edi and Arlo, as well as several furry and feathered housemates: Erma, the Imperial Shih-Tzu, Gouda, kitty extraordinaire, and the backyard chicken gang, Blanche, Thelma and Louise. In her spare time, Dr. Havemann enjoys exploring the world through the eyes of her toddlers, kayaking, biking, baking, and trying new activities