Dr. Erin Yi is a veterinarian at Falls Road Animal Hospital in Baltimore.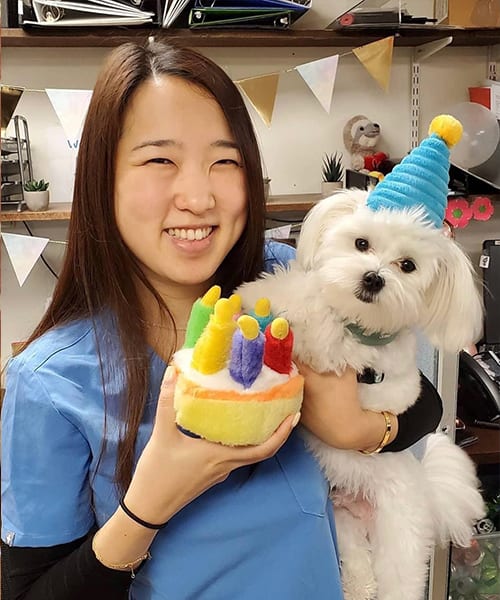 Dr. Yi was born and raised in Emerson, NJ. ​She has always loved animals and started working with guide dogs and at zoos since she was in high school. 
She graduated with a Bachelor of Science degree in Biomedical Science from Texas A&M University in 2015 (Go Aggies!). Then she moved to the cold north to receive her veterinary degree from the University of Minnesota College of Veterinary Medicine in 2019.
After living in the hot heat and extreme cold for the last 8 years she is excited to be back on the East coast and to join the FRAH family.
In her spare time Dr. Yi enjoys reading, doing jigsaw puzzles and exploring the city of Baltimore with her husband. After losing her dog of 15 years in vet school, she is currently looking for a furry hypoallergenic friend to add to her family!