Dr. Amelia Kaeding is a veterinarian at Falls Road Animal Hospital in Baltimore.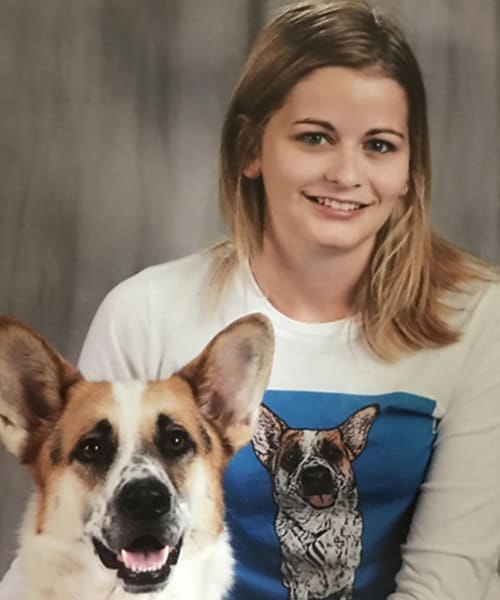 Dr. Kaeding grew up in Wilmington, Delaware. She earned her veterinary degree from the University of Missouri. She also has a bachelor of science and masters of public health from Ohio State.
She is excited to join the FRAH team and be back on the East coast after having spent the last ten years in the Midwest. 
Amelia has a cat, Ferdinand Magellan, a German Shepherd, Ares, and a cockatiel, Scout Finch. Ferdinand lives in an apartment in Hampden. He allows Amelia to live with him as long as she feeds him and changes his litter box.
In their free time, Amelia and Ares enjoy hiking, running and swimming together. Amelia also enjoys yoga, going to the beach, skiing and is an amateur sewer and knitter.